THE SOUND YOU DESERVE: 30 Years of Classical Guitar
Live Streamings: A New Series in English, starting from March 6th, 2022.
"You won't be anymore the same guitarist"
* * *
Last February 2020, just one month before the pandemic, I started a Classical Guitar Live Streaming Project on my YouTube Channel. 
I had no idea this was going to "survive" for so long time and while I am writing this blog post, it is still on. 
To give you an idea, I'll share some numbers with you: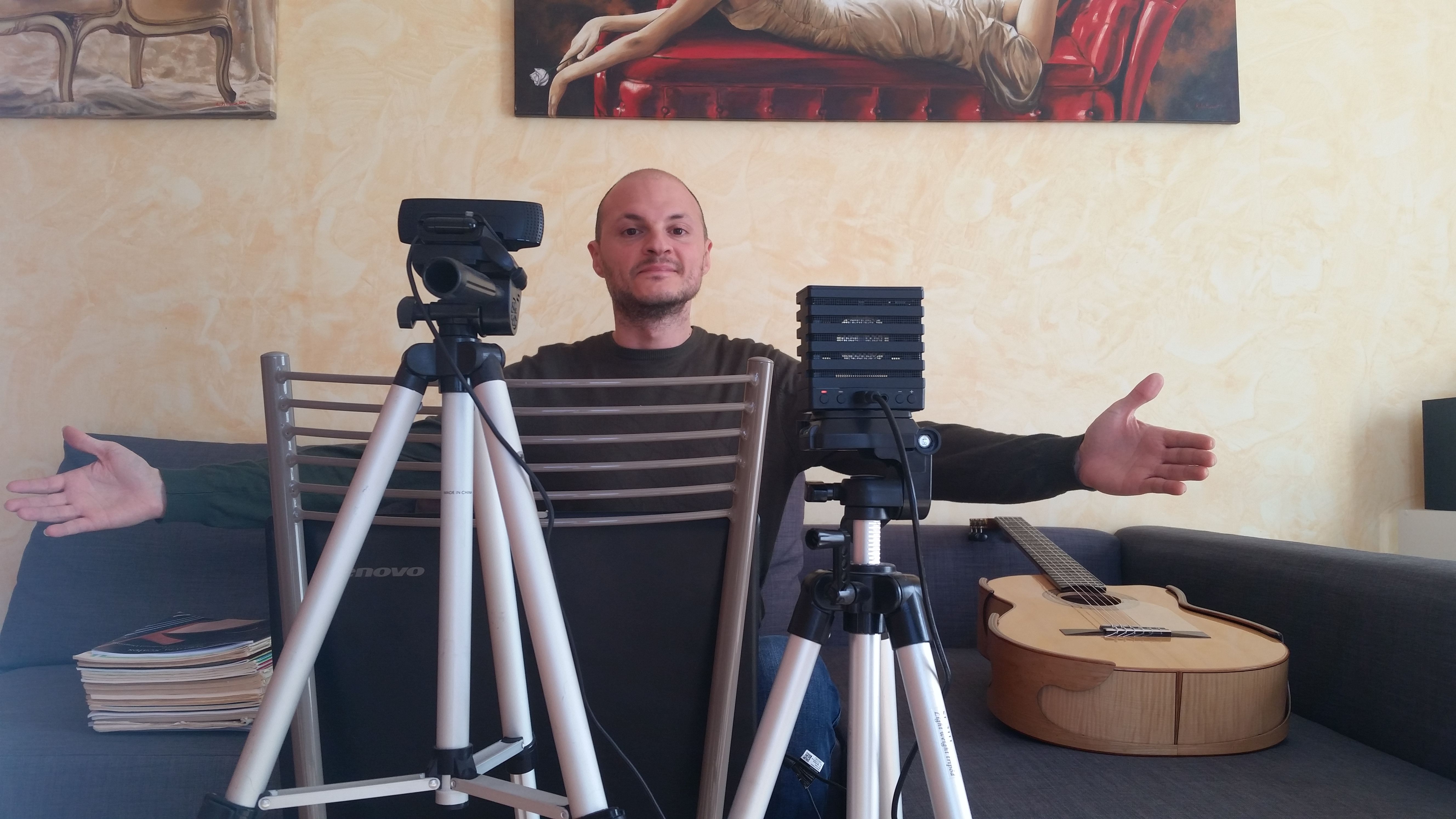 - 6 Live Streamings about Classical Guitar Technique Principles
- 37 Live Streamings where I explained and played about 520 Guitar Studies from Sagreras I, II, III, IV, V, VI, Mauro Giuliani, Fernando Sor, Dionisio Aguado, Napoleon Coste, Emilio Pujol, Matteo Carcassi, Ferdinando Carulli, Leo Brouwer, Manuel Ponce, Pasqualino Garzia, Sor-Segovia, Francisco Tarrega and Heitor Villa-Lobos (fingerings and how to play-practice all of them)
- 38 Live Streamings about Classical Guitar Repertoire: pieces by Johann Sebastian Bach, Fernando Sor, Mauro Giuliani, Mario Castelnuovo-Tedesco, Joaquin Rodrigo, Ennio Morricone, John Williams, Agustin Barrios, Antonio Lauro, Isaac Albéniz, Riccardo Cocciante, Francisco Tarrega, Johann Kaspar Mertz, Domenico Scarlatti.
- 8 Live Streamings of Q&A Sessions: I answered hundreds of my fans' questions about any professional and personal topic.
- 4 Guitar Scores: "Asturias", "Capricho Arabe", "Margherita", "Cimena Paradiso" in pdf, available from my Store.
- 1 Book "Il Suono Che Meriti: 30 anni di Chitarra Classica": 308 pages (in Italian) where I told and share all my experience as guitar student, teacher and performer. It is also a homage to my beloved teacher, Pasqualino Garzia, who died last August 14 2019. The book is available on Amazon.
- 2 Classical Guitar Master Classes: two young guitarists came to my home to play for me and my audience, in Live Streaming, working on some masterpieces.
- 17 Classical Guitar Lessons with Gaia, a 12 y.o. student, she comes to my home every week and we work on Sagreras, Giuliani, Aguado, Sor-Coste, Segovia's Scales and Giuliani's Arpegios in Live Streaming, sharing it with my audience.
- 2 Live Streamings about Flamenco Guitar Technique
Reaching 140 Live Streamings
More than 300 hours of Classical Guitar
More than 120.000 views
More than 30.000 hours of visualization
More than 2.000 new subscribers
Last September 2021, finally, I launched my PATREON: all Live Streamings are exclusive for my Patreon and there are already 100+ subscribers.
Actually, this is my schedule:
- 1 Live Streaming "CLASSICAL": 1 sunday a month, at my 5pm
- 1 Live Streaming "FLAMENCO": 1 sunday a month, at my 5pm
- 4 Live Streamings "LESSONS WITH GAIA": every Tuesday, at my 6pm. 
I have been enjoying this project so much, receiving thousands of emails, comments and messages from classical guitar fans all over the world, but, expecially from Italy. Why? Because, in all my Live Streamings, I have been speaking in my language: Italian.
Now it's time for me to do again all over in English
Starting from Sunday MARCH 6th 2022, at my 5pm, 2 sundays a month, I'll be doing Live Streamings: a very long journey through the Classical Guitar World, from "open strings" to classical guitar Studies and "Flamenco". 
WHERE? On my Patreon!
For just €12 a month, you'll get EXCLUSIVE / PREVIEW ACCESS to:
- 2 Live Streamings a month, on Sunday, at my 5pm
- access to the link to watch them later
- being part of my Streamingziti Community
- Photo-Audio-video material.
HOW TO JOIN MY PATREON:
- Click on https://www.Patreon.com/FlavioSala 
- Click on "VIEW ALL LEVELS" 
- Scroll down and look for "THE SOUND YOU DESERVE"
- or EVEN BETTER: If you subscribe the "WATCH ME PRATICE" Level, you'll get also access to the "THE SOUND YOU DESERVE"
- Join me by clicking on SUBSCRIBE 
- Follow the procedure 
- You are in!
THANKS SO MUCH!
I'd be very happy to catch you up on my:
EMAIL-LIST (you'll get access to the links to all my past Live Streamings!)
INSTAGRAM @FlavioSalaGuitar
FACEBOOK @FlavioSalaChitarrista
I'll see you online and, ah, don't forget to say hi on the chat during my Live Streamings!
For any questions, please, contact me or leave me a comment below.
Big hug,
Flavio.